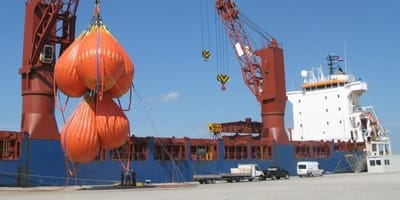 Leeships Equipment Services division was formed to meet client demand for professional support in the equipment testing, surveying, supply and disposal of equipment and machinery both afloat and ashore. Reliable and up to date equipment plays a key part to the safety of personnel and reliable equipment support is considered as critical n the shipping and logistics industry. It is of prime importance for clients to understand if recently-repaired or newly acquired equipment is in good working condition before putting it for use. Equipment covered by Leeships Equipment Services division includes:
Port cranes and vessel (ship) cranes and lifting equipment.
Load and stress testing.
Cargo handling equipment and lashings.
Propulsion plants and installations.
Generators and auxiliary equipment.
Electrical and pumping systems.
Safety and emergency equipment.