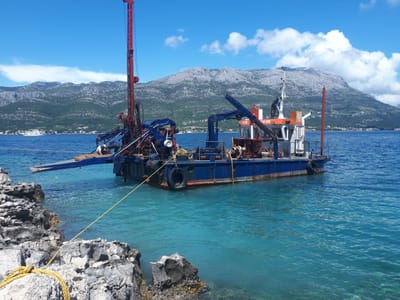 Leeport International - Energy and Offshore Services
Leeport International was created in 2020 under a tripartite agreement with Leeships partnering with Seaport International Ltd (an offshore ship owner with 35 specialized offshore vessels) and Windward Energy Services (an international energy provider and subsidiary of Scott and English Energy Group). This newly formed entity was created to service offshore exploration and renewable energy projects world wide. This specialized Offshore Support Services business division operates vessels via the core fleet and via joint ventures and associated companies. The offshore vessels operate across the globe.
Leeport International supports a range of offshore operations. Vessels operated range from the workhorses of the industry such as Ocean Tugs and Offshore Barges to AHTS and PSVS which support deep water operations, as well as sophisticated Saturation Dive Support Vessels. Our partner companies also operate vessels dedicated to specialized operations. These include AHTS, ATS, ASD Tug, Offshore Ballastable Barges, and Offshore Wind Support and Installation Vessels. Leeport International and its pool partners beleive that the welfare of the people working for us and with us is paramount and we aim for an incident-free workplace. Every day. Everywhere. We comply with and, where practical, exceed our legal duties concerning health and safety. We maintain effective health and safety management plans – these are crucial in preventing injury and ill health. More details of our group company policies can be found elsewhere on this website.