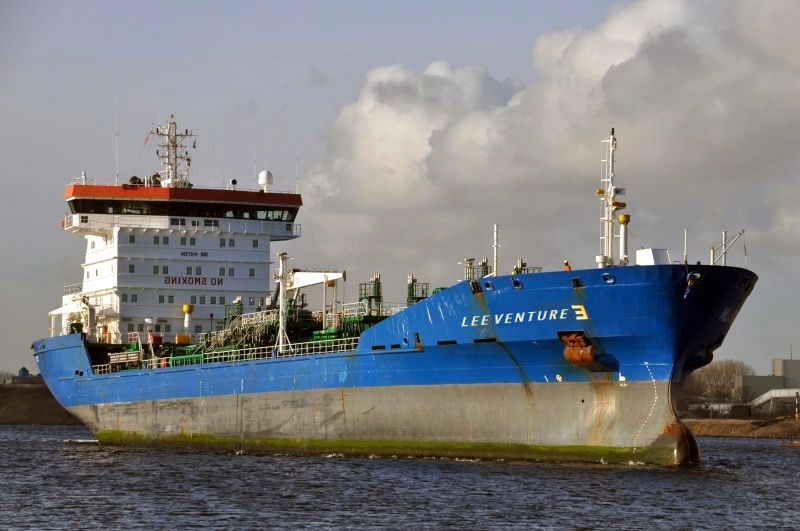 LEESHIPS - COMPANY POLICIES

WHO WE ARE: We are LEESHIPS, ship managers with representation in the UK, Europe and Asia. LEESHIPS has adopted a series of policies, which are in full compliance with all mandatory national and international rules, regulations, applicable codes, guidelines and industry standards. The Management Team & Managers are committed to implementing these policies in all aspects of the Company. The Policy Statements adopted by LEESHIPS cover the following areas :
A. CREWING POLICY: LEESHIPS welcome approaches from crew but via the correct channel and via the correct offices. Crew seeking employment should contact the relevant team via the contact page of this website. When applying crew should send a full CV along with seaman's book and addtional appropriate details, cover letter etc. All details will be accepted under the GDPR policy of the company (see further below for the company's DATA PROTECTION POLICY). The company manages a small pool of vessels and does not have unlimited vacancies but maintains a pool of qualified professional crew on standby. Applications made the other departments by seagoing personnel will be immediately classed as SPAM and will be dealt with accordingly.
B. DATA PROTECTION POLICY: European Union General Data Protection Regulation (in short: EU GDPR). From 25 May 2018, the European Union ('EU') General Data Protection Regulation ('GDPR') will be in force. GDPR is designed to protect European citizen's fundamental rights in relation to the "processing" of their personal data. "Processing" data means any operations performed on personal data such as collecting, recording, storing, adapting or otherwise making the data available. The shipping business is still a very unique way of doing business and despite digitalisation left, right and centre, we all together managed to keep the tradition and can suggest that EU GDPR will not hinder us staying in touch. In case you do NOT wish to receive circulars, personal emails, reports or invitations from us as from, 25th May 2018, please send us an email via the contact page of this website.

Under the GDPR, European citizens have a right to be informed about the ways their personal data is processed, with whom it is shared, and what actions they can take in relation to it. This Data Privacy Policy is part of Infinity measures to comply with the GDPR. It is meant to provide you, our supplier or customer contacts, with the information you need to understand your rights under the GDPR, what personal data is being processed by us and what duties we have in this regard.
LEESHIPS is a third party shipmanagement and shipping services provider with representation in UK Europe and Asia.
WHAT PERSONAL DATA WILL LEESHIPS COLLECT FROM YOU? We will only collect personal data from you which we need in order to carry out our ordinary course of commercial activity. Infinity employees may have the following personal data on you: Name Email Address(es) Phone numbers(s) Country of residence This personal data will be held exclusively on our internal system and will therefore only be accessible to employees and IT department.

HOW WILL LEESHIPS USE THIS PERSONAL DATA? If your personal data is currently stored by LEESHIPS on its servers. LEESHIPS will use this personal data to carry out its business activities with customers and suppliers (predominantly shipmanagement (in house/exclusive vessels and third party/managed on behalf of clients, ship crewing and shipbroking (chartering and sales/purchase of vessels related activity).
WHO WILL LEESHIPS SHARE THIS PERSONAL DATA WITH? LEESHIPS will only share this personal data among its employees.
HOW LONG WILL LEESHIPS KEEP THIS PERSONAL DATA FOR? Your personal data will be kept on LEESHIPS system for the period of time that you and/or your employer has a business relationship with LEESHIPS. Your personal data will be deleted if we learn that you have left your employer, your employer ceases to be a supplier and/or customer of ours, or if your employer ceases to exist altogether. If none of these options applies and this personal data has been on our system for over 24 months without being used, it will be deleted.
WHAT RIGHTS DO YOU HAVE? You have the following rights under the GDPR regarding your personal data: That it will be processed lawfully, fairly and in a transparent manner by LEESHIPS. That it will be collected for a specific purpose, which means that LEESHIPS:
1. Will only collect your personal data for specified, explicit, and legitimate purposes, and
2. Will not process your personal data in an incompatible manner with those purposes, except under limited circumstances.
3. That it will be kept minimal, which means that Infinity will ensure that your personal data is adequate, relevant, and limited to what is necessary for the purposes of processing.
4. That it is accurate, which means that LEESHIPS will ensure that your personal data is: correct and kept up to date, and amended or deleted without delay when inaccurate.
5. That it is easily accessible, which means that LEESHIPS will be able to provide you with details of the personal data they hold on you in a Word document or by e-mail.
6. That it is kept integral and confidential, which means that LEESHIPS keeps your personal data secure through appropriate technical and organisational measures against unauthorised or unlawful processing and against accidental loss, destruction or damage.
7. LEESHIPS IT Department is putting in place measures to ensure the personal data detailed above is protected on their servers. If any personal data were to unfortunately be hacked, LEESHIPS IT Department is also currently working towards having the personal data encrypted so that any leak would be unusable by the hacker. If the encryption fails and if the personal data stolen is significant, LEESHIPS will advise you as soon as possible if your personal data is at risk. IF YOU HAVE ANY CONCERNS? If you have any concerns about how LEESHIPS is using your information then initially you should contact the LEESHIPS GDPR Team via the contact page of this website and if your complaint remains unresolved then you can see our homepage www.LEESHIPS.com with the title "Attention GDPR team" in the subject.
Of course we like to stay in touch with you even with the new EU GDPR in place. However, we assure you to delete all personal data you may request us to. In turn, we herewith authorise you to continue sending circulars, personal emails, reports and especially invitations to our email addresses.
C. DRUGS AND ALCOHOL POLICY:LEESHIPS and its Management's aim is to ensure that Health & Safety, Security and Environmental protection considerations remain top priority for the Company's management and employees. Prevention of accidental risks and losses due to process failure are recognized as an integral part of our continuous improvement culture. LEESHIPS will strive for a long-term ZERO TOLERANCE culture aiming to have:
1. No accidents.
2. No health-related incidents.
3. No marine and atmospheric pollution.
4. No oil spills.
5. No loss of process capability.
6. No lapses in security.
D. ENVIRONMENTAL POLICY: The company and its Directors and Management are fully committed to a ZERO TOLERANCE policy ensuring that the waters on which its ships operate are protected from pollution and continuously strive to identify and correct any conditions perceived to be unsafe and hazardous to the environment. Pollution of the environment by a ship can be caused in a number of ways both as a result of system failure and of human error. LEESHIPS is committed to preventing both sources of error through a planned maintenance program and a program of education and training of staff, and through implementation of a set of procedures in accordance with its Safety management system. The objective of the Company is to prevent pollution of the environment from the following sources related to the aspects of its operations:
1. Oil
2. Noxious Liquid Substances
3. Sewage
4. Garbage
5. Dangerous Goods
6. Ballast Water
7. Cargo Vapour and Engine Emissions
8. Halons and CFCs
9. Noise
10. Anti-Fouling Paints.
LEESHIPS shall continue to work to achieve this objective by maintaining, implementing, and monitoring relevant SMS procedures and operational instructions. The Company has ensured that: The Environmental Prevention Policy is available to the public and being posted here. It is documented with a commitment to implement, maintain and communicate it to all employees. The Policy is available to and understood by all employees, and any persons working on company's behalf, in the office and on board the vessels. The need for the organization to clearly define the scope of the Environmental Protection Policy is recognized.
E. HSE POLICY: It is and always will be our top priority to ensure safe and healthy working conditions, while simultaneously upholding environmental protection and conservation. Hence, sustainable development and health and safety requirements are an integral part of our management system and on-field operating procedures. We are, therefore, dedicated to:
1. Complying with or exceeding the requirements of current HSE legislation and codes of practice.
2. Ensuring maximum safety standards to reduce and or prevent injury, thereby guaranteeing employee well-being.
3. Controlling the health and safety risks at work.
4. Preserving HSE conditions in and around sites and transporting products safely.
5. Providing all employees with relevant information and training on HSE requirements.
6. Minimizing waste and then reusing or recycling as much of it as possible.
7. Operating and maintaining company and client assets in accordance with environmental essentials
8. Encouraging the use of alternative means of transports and car pooling for crew transfers.
9. Insisting on and improving methods of mitigating air, water, noise and light pollution on company premises and reducing local community and environmental impacts due to company operations.
10 Reviewing these issues and policies regularly and making changes to enhance standards if necessary.
Leeships managment strive to exceed best industry practice and standards for Health, Safety, Environmental and Quality Ship Management and all our onshore and sea staff are continuously assessed and trained through relevant courses and seminars to improves their Health, Safety, Environmental and Quality awareness. We are committed to comply with, and where possible exceed, all relevant national and international environmental legislations and regulations, and to implement industry best practices to a level of performance exceeding the expectations of our customers. To achieve these goals we actively encourage feedback and input from both our customers and employees in a constant effort to improve our services. We operate according to international regulations and standards in our daily operations, including but not limited to:

ISM Code
ISPS Code
ISO 9001:2008
ISO 14001:2004
MARPOL
SOLAS
OCIMF
IMCA
MLC 2006
STCW
FLAG STATES
TMSA / OVMSA
F. SECURITY POLICY: The Company guarantees its commitment on matters of security and declares that all works conducted by its personnel, either ashore or onboard, will be effectively supervised in order to comply with the provisions of the ISPS Code. It is the policy of the Company to provide a secure working environment by establishing and maintaining the required security measures to prevent unlawful acts which endanger the safety and security of persons and property onboard the ship. Company objectives are to:
1. Provide security procedures and practices for ship operations to protect the security of ports and the wider community and establish safeguards to reduce the risk to crew, passengers and port personnel onboard.
2. Improve the security skills and awareness of Company personnel ashore and onboard In case there is a conflict between commercial interests and the aims of the Security Policy, the Master will give priority to this Policy and the above mentioned objectives which will be achieved by:
3. Comprehensive training for Company and ship personnel. The personnel undergo training both immediately upon hiring and continuously during their employment.
4. Actively promoting security awareness amongst Company and ship personnel.
5. Taking into account the decisions of the international shipping community.
6. Regular documented reviews and internal audits of security procedures and plans in order to allow for constant update and improvement of the Plan.
7. Scheduling in advance, as far as possible, the voyage, the cargo handling and all ship's operations in order to foresee possible dangers and take the necessary precautions.
8. All employees and crewmembers are expected to comply with the requirements of the SSP and shall be familiar with their relevant security duties and the measures required to protect the ship from any unlawful act In the event of an attack on the ship or highjack attempt, the preservation of the lives of ship personnel is to be placed above all other considerations. The Company declares that the CSO, the Master and the SSO have adequate knowledge and/or have received training, that shipboard personnel with specific security duties have sufficient knowledge and ability to perform their assigned duties and that all other shipboard personnel have sufficient knowledge of and are familiar with relevant provisions of the SSP. The Company ensures that the CSO and SSO are given the necessary support to fulfill their duties and responsibilities in accordance with SOLAS and the ISPS Code. This Policy will be revised whenever necessary in order to ensure that the aims set are achieved and to monitor the correctness and effectiveness of the procedures and guidelines given.
G. QUALITY POLICY: Our insistence on top-order quality and our continuous efforts to better ourselves to achieve complete customer satisfaction is the key to our success. Our innovative, cost effective logistics solutions surpass all regulatory requirements thereby setting exceptional standards for our customers. We have developed a Quality Management System that meets the international requirements. Our quality management policy embraces our commitment for excellence and customer satisfaction. Our system is constantly reviewed, updated. We commit ourselves to:
1. Establishing trust by building and maintaining a reputation for consistently delivering high-quality services.
2. Engaging employee commitment for continual improvement of our quality management policy.
3. Ensuring excellent services and employee standards that meet or exceed customer expectations.
4. Aiming for total compliance by respecting government, industry and company policies standards and principles at all organizational and operating levels.
H. ETHICS VALUES AND RESPONSIBILITIES: Our Code of Business Ethics is ingrained into our work culture. We believe in 'doing the right thing' everywhere and at all times. Our management and our employees adhere to the highest integrity standards and compliance with laws and regulations which apply to our business. Our Code sets out the basic standards for conduct expected of all our employees and enables them to understand their legal and ethical obligations. Our Code upholds and insists on:
1. Ensuring honest and fair dealing.
2. Avoiding conflicts of interest.
3. Complying with applicable laws, rules and regulations.
4. Establishing good relationships with clients and suppliers.
5. Maintaining privacy and confidentiality.
6. Protecting and proper use of company assets.
7. Respecting every individual.
8. Incorporating health, safety and environment compliance standards.
LEESHIPS strives to keep on top of the ever changing rules, regulations and requirements as set out by the shipping industry. The company actively encourages comments, suggested amendments, changes and observations from the industry via email in the first instance, via the contact page of this website. for the consideration of the company. We welcome your input.